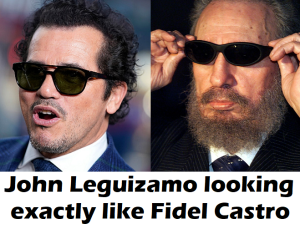 Here we go again. James Franco is cast to play fidel castro in a upcoming movie and queue the uproar..
Should of been a Latino actor says the man who has played two Italians and a Frenchman in movies.
Again colourblind casting only works one way a black Anne boylen that's fine.
The play Hamilton the founding fathers all ethnics.
But God forbid a honky playing castro, even though personally a very good resemblance of the man.
So best man/women for the job is on its way out. Enjoy the replacement
https://www.axios.com/2022/08/09/james-franco-fidel-castro-alina-cuba-film
Nominated by: Barry zuckercunt