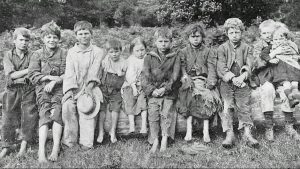 Nicola fish-fanny Sturgeon is about to apologise to the biggest band of thieves to have plagued the UK since time immoral. Scotland the Brave is now Scotland the pathetic.
Fair play to our Jock cousins for once trying to civilise these cunts but it was always a pipe dream.
Our once Celtic Warrior neighbours are now led by a a wig topped bint who bends, melts and crumples at the feet of the pillaging pikies…. I say, let's invade Scotland now, they've never been so weak.
Nominated by: Sidlinesid