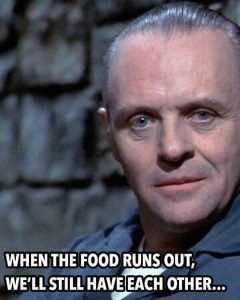 Oh dear it appears that due to Brexit, climate change, white supremacy, blah blah woof woof there is a food shortage, especially for KFC, McDonald's, Nando's and Greggs.
Shocking stuff!
Of course we're ok in London……we can't have the immos burning and looting and the wokies moaning about raaaaay-sism. We come first and what happens outside the M25 we don't give a fuck.
Of course I could organise some food parcels for you starving northern boys but i'm a bit busy crying about the Afghan gays and trannies. Sorry about that.
Perhaps the UN could help you out?
Nominated by: Freddie the Frog