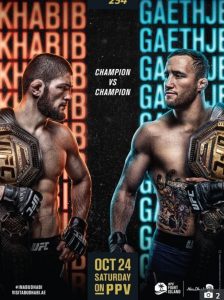 Fucking wankers they are. Now before you all get frothy start and blaming me for being a cunt in subscribing in the first place, you should know that all I watch these days is UFC and MotoGp. Two pleasures in life.
BT, when I asked the question about UFC big cards before subscribing a couple of years ago, assured me along with thousands of others that all cards would be included in the subscription. Now I've been waiting for the Khabib v Gaethje fight for ages along with the many matchups on the main card and prelims, and these cunts want to charge a box office fee for watching it. In these times.. where there's little pleasure to be had wherever.
On top of that, the cretins monitoring BT's social media accounts are deleting the hoards of grumbling comments attesting to the above. Utter fucking cunts they are. Probably squirrelling it away to pay the wages of that thick dullard Vagina mouthed Rio and that chinny lacquered quiff Ray Mears lookalike "Desperate Balding Dan".
Nominated by: Ernst Stavro Cuntfeld
(More info here UFC PPV rip off)