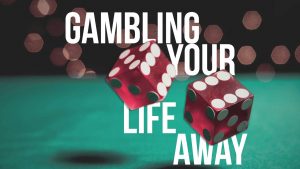 The people of this country are being encouraged to gamble more and more and more by a seemingly endless supply of adverts. Countless numbers of betting companies plastering the promotion of their product at every opportunity, and at any time of day. Many introductory offers for first time gamblers.
Approximately half of the current Premier League teams are sponsored by gambling companies.
Whether it be bookmakers, scratch cards, lottery or online gambling.
The ultra sad betting shops in town frequented by weak willed individuals to the people buying £100 of scratch cards at the supermarket checkout.
Here are the latest UK industry figures.
In 2016 the top salary paid in the UK was to Denise Coates of Bet365. A staggering £199m basic salary plus a dividend. Worth more than Richard Branson by all accounts.
Many people become addicted to gambling and simply cannot help themselves, resorting to desperate measures to get their stake money, usually at a cost to others.
The industry try to defend themselves by saying they do as much as they can, including issuing a warning to anyone gambling, the pathetic "please gamble responsibly" or stop gambling when it stop being fun".
After all, gambling is a tax on the stupid, the only winners being the betting companies.
Personally would love to see gambling outlawed completely but wishful thinking on my part I suspect.
Nominated by Willie stroker