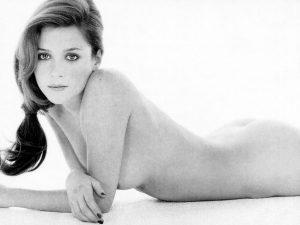 This professional snowflake is a cunt in many ways… A typical luvvie leftie cunt who is a remainer twat who lectures us working class riff-raff and who loves migrants… She won't live with them though, naturally…
And now this libfuck trollop is starring in a 'drama' about a mother with a transgender kid… Of course Friel thinks such evil and warped shite is to be applauded and encouraged… Sex changes for children should be 100% illegal… A young child's mind and body is undeveloped and growing every day of their lives, and they can't possibly know what the fuck they want to be at that age….
But this luvvie libfuck slag believes that experiments worthy of Mengele are perfectly acceptable…. A cunt if ever there was one… Friel is also an overrated cunt too… All this 'great actress' shit that was bandied about in the 90s?
OK, what are her great works? What has she been in? Well, there's Brookside, and there's that piss poor Prime Suspect rip-off, and errr there's lezzin it up Brookside…. What a load of bollocks… Immensely overrated in the looks department too… I recall her being seen as some sort of top totty in the 90s… What a load of crap… She wasn't even the hottest bird in Brookie… That accolade went to the far fitter and talented Amanda Burton…
No doubt about it, Anna Friel is a proper cunt…
Nominated by Norman