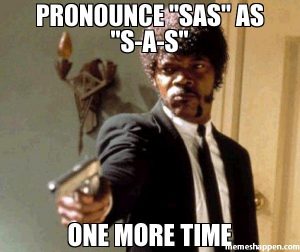 Ok, a bit a strange one, because I'm taking a rest from nominating "celebrities" and "politicians". Let's face it, they prove themselves to be cunts on a daily basis. So I'm doing a nomination for something that has bothered me since the day I left the Army. Regrets. Yes, regrets. And one in particular. I deeply regret that I never applied for selection to the SAS, because I will have to live the rest of my life wondering whether I could have made it. Personally, I think I could. I definitely had the fitness, and mentally I was tougher than most. But I'll never know and it pisses me off.
When I first enlisted, I served with 7 Para, Royal Horse Artillery. Didn't actually want to do it, but once the guys in the careers office found out that I'm originally from Texas, and can ride a horse, I was…erm..gently steered toward that regiment. Fortunately, I really enjoyed it. Not clearing out the horses, I hated that, but the job itself and the mates I made. And by the time I'd done my three years at the age of 19, I was talked out of going for 22 Regt, in favour of 29 Commando RA. "It's just as dangerous" I was told. Lying cunts.
In the end, it turned out to almost be true. Because I was a qualified parachutist, and then a qualified commando, I was placed with a unit known as 148 Battery. Turns out this was a pretty awesome unit. Our job was go behind enemy lines, carry out surveillance on the enemy and if necessary, to call in the air force/SAS/SBS/Navy Seals etcetera to bring the enemy a serious case of death. We had all kinds of awesome gadgets, such as secure, encrypted comms, manned by our trusty matelot, Seaman Staines. We had laser designators, the best night vision every piece of tech you could imagine. We had mad skills too. We were trained to patrol behind enemy line, how to set up an OP (observation post) covertly, concealment, stealth and battle damage assesment, covert insertion methods, including from a submarine. We even got some of the training the SAS get, such as SERE (Survival Evasion Resistance Extraction). When we were captured, would have to go through the same 'enhanced interrogation' training as the SAS, which really fucks with your sense of reality. Unlike the SAS though, it takes about ten months of training. Whereas SF training takes two years.
Despite having such an awesome job though, one which most people could not do, I still regretted not going for the SAS. Like I said, I'll never know if I'd have been good enough. It's irrational I know. But that regret will always be with me. And I wish it would fuck off.
Nominated by: Quick Draw McGraw