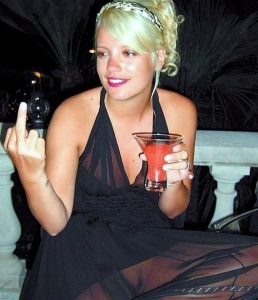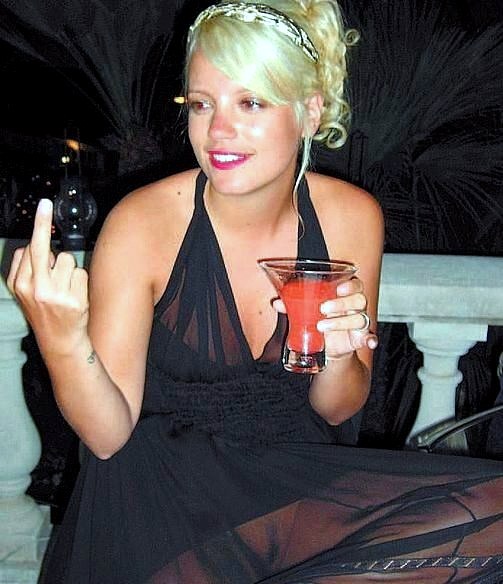 Lilly Allen has presented herself for another cunting. She must fucking love the abuse. Apparently, the criticism of the Abbottopotamus is NOT because she's a nasty, racist, incompetent, ignorant, moronic fat TWAT! It's because everyone criticising her is racist and sexist. Give…me…a fucking…break. Seriously, the she was conceived, her mum should have insisted on taking it up the arse.
If it hadn't been for millionaire daddy, Keith Allen's money and connections in showbiz, this simple minded gimp would never have been able to inflict the childish shite that she calls music on the general public. The woman is a fucking twat.
Nominated by Quick Draw McGraw
More mongmungous bollocks from Lily The Windowlicker…. Her latest monumental online eppy is about how 'racists' and 'sexists' were to blame for Abbott The Hutt being taken out of the game… Nothing to do with Abbott being an incompetent , laughable, and totally useless cunt and a complete liability then?….. But this is, of course, typical and quintessential Megamong… Everything and anything is the fault of nasty and evil white men… She probably blames the carnage in Manchester and London on white blokes…. Yet this spaz featured cunt has the nerve to call others racist and sexist… But, of course, racist and sexist are always the classic snowflake responses when they don't get their way or have no other answers… Fucking coked up STD riddled mong….
Nominated by Norman