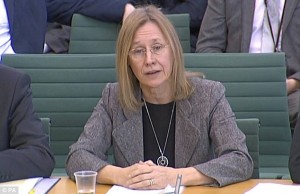 Lin Homer is a cunt.
She is slinking away from the top job in HMRC amid crtiicisms from MPs select commitee for her department's inability to respond to telephone calls from people wanting to pay tax. This is after She was in charge of border control, and failing to deal with asylum seekers expediently. And she got made a Dame?
I would have got sacked if I was so shit at my job!
Nominated by: The Oncoming Fart