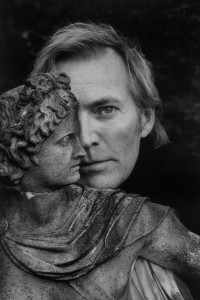 Who, I hear you ask, is Herbert fucking Ypma – and well might you ask. I came across him when I was renting a cottage for a weeks break and a couple of his pretentious shite books were lying around on the coffee table.
According to Amazon, Herbert is "a gifted photographer and a careful writer" best know for his series of books 'Hip Hotels'. Seems he was schooled in Oz but there's no truck to be had with precocious twats there so he fucked off to America (where else?) where he could be recognised for what he really is: a pretentious little cunt who likes to tell everyone how good he is.
Let's face it, anyone who sucks up to pretentious little cunts has to be a pretentious little cunt himself, and Mr Ypma likes to do lots of that.
Check out one of his books. The photos are straight out of the marketing school of photography, and his 'careful writing' is far more effective than the finest emetic.
Nominated by: Dioclese