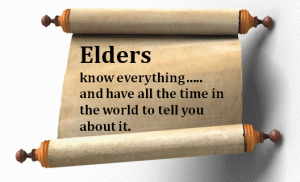 Came across this shower of self righteous smug hateful cunts during the never ending Mandela bore-a-thon on TV.
Have you ever read such fucking pretentious shite in your life. Worst of the lot of them though is the toe curlingly annoying up her own arse cunt, Mary Robinson.
Nominated by: DanB

FFS! You have to be joking! Just who are these self righteous up their own arse cunts anyway?
Surprise surprise! Founder Nelson fucking Mandela. Honorary member Desmond fucking Tutu. Chairman Kofi Annan.
Who else for the cuntroll? Martti Ahtisaari former president of Finland and winner of the nobel Peace Prize for bullshit, Ela Bhatt founder of the Self-Employed Women's Association in India, Lakhdar Brahimi a former Algerian freedom fighter (another fucking peacemaker with a gun?), Gro Harlem Brundtland the first woman Prime Minister of Norway, Fernando H Cardoso the former President of Brazil (famous for reducing poverty apparently. Have you been to Brazil lately?), Jimmy the peanut king Carter, Hina Jilani a human rights lawyer (FFS! No!), Graça Machel another fucking human rights 'champion', Mary Robinson a 'forceful advocate for womens participation in human dignity' (whatever the fuck that means!), and last but not least Ernesto Zedillo a former President of Mexico 'who led profound democratic and social reforms; economist and advocate of multilateralism, inclusive globalisation, nuclear non-proliferation and drug policy reform.'
Well spotted DanB. A right pretentious bunch of self appointed, self opinionated and self important cunts if ever there was one. I expect Blair will be joining now there's a vacancy. Probably end up running it!
Nominated by: Dioclese