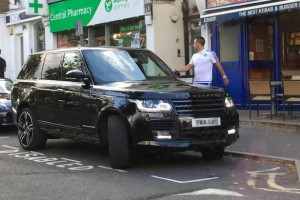 I would like to cunt people parking in disabled parking bays.
Last night, outside Pets at Home, some fat ugly old bag parked her piece of shit Alfa covered in filler in not one but two disabled bays instead of parking five yards further in a normal space. If that wasn't bad enough she gets out and so do her inbred hillbilly retarded cunt kids and they put all there empty drinks cans on the floor instead of in the bin on the way to the big petshop for some shoplifting, the pikey cunts.
Hopefully they got fucking clamped……bunch of inbred cunts!
Nominated by: fuglyucker