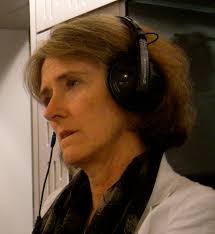 (Gwyneth Williams is the controller of BBC Radio 4 so I guess directing this rant at her is appropriate)
While we have the BBC in the spotlight I would like to severely cunt the controller of BBC COMEDY on Radio 4. For years I have taken delight in listening to the 6.30 pm comedy even on the long wave if I was out of the country and before internet.
I'm sorry I'll read that again, Navy Lark etc. All very dated now but nevertheless entertaining at the time. 3 of my favourite programmes that I always and still do follow are Dead Ringers, The News Quiz and of course I'm sorry I havn't a clue, ISIAC to us oldens. Alas not anymore. I have just listened to the latest offering from ISIAC and quite honestly I felt embarrassed as it seem several members of the audience judging by the old laughometer Nobody could replace Humphrey Lyttleton and I suppose that Jack Dee does make a valiant attempt. The best part of the show is in fact the introduction where the venue and surrounding area are placed under the microscope with the ensuing piss take to follow. The main part of the show has in my opinion gone to the dogs. First Willie Rushton went and died on us, while Tim Brooke- Taylor and Barry Cryer die every week especially now that Graeme Gaerden has mysteriously disappeared. Which brings me seamlessly to the guests which replace these fallen figures. Last week we had the delights of Andy Hamilton and the beautiful bombshell Jo Brand, both with faces perfect for radio! This week it was John Finnemore and the elf like Susan Calman. Calman deserves a cunting chapter of her own although fortunately she did not bring her "wife"or periods up, otherwise I would have brought my dinner up. ISIAC has had its day, as has The News Quiz. Great in the days of Alan Coren, Barry Took, Linda Smith, Armandi Iannucci to name a few. I wasn't keen on Toksvig as presenter and the episode where Calman and Sue Perkins were on made me lose the will to live. 3 dykes in one show, oh well done BBC. Now we have Miles Jupp and his fucking mates Brigstock Fat Fucker Jupitus, resident jock Fred MacAulay, Cunty Calman, suspect sexuality Jeremy Hardy and that bloke whose name I cannot remember or pronounce but he is always on some chat show or 30 minute comedy Ramakin Marrakesh or sumfink like that. (Good old English name) Briefly Dead Ringers has also become embarrassing, the irony is disappearing and too much politics is replacing it.
One last thing I would like to do the complete opposite of a cunting for my new superhero that I heard of for the first time this week Pat Condell. His views on Brexit, the systematic invasion of the UK, and snowflakes made me warm to him instantly. If this man cannot inspire you there is no hope left. Lets make him Prime Minister. Anyone second that?
Nominated by Billy Cunter