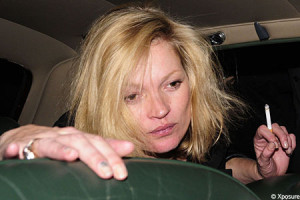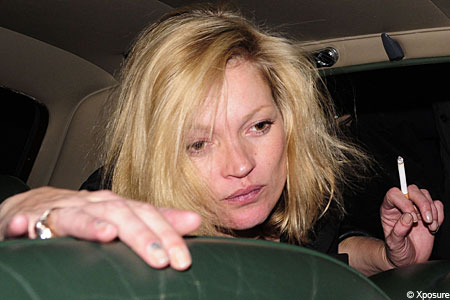 Supposed "Supermodel" and walking toothpick with eyeballs Kate Moss is a cunt.
Not content with bullying recovering stroke victim Andrew Marr out of his coffee shop seat (No fan of the man but strokes can get ANY poor cunt!) the malnourished shitbag has got herself pissed up on an Easyjet flight (whilst returning from a stretch of rehab no less) and drunkenly abused passengers, flight crew and the (female) pilot. No doubt with the timeless classic screech of "DON'T YOU KNOW WHO I AM?" It's pretty obvious WHAT you are my dear.
Anyone who would abuse a pilot trying to control several hundred tons of metal and aviation fuel carrying passengers who might actually have worked for a living is an absolute cunt of terrifying proportions.
Mrs Bastard is 52 and she looks better than you from every angle and has the benefit of a pleasant personality to go with it. Fuck off and get a bloody sandwich, you skinny, emaciated, overrated, overgrown playground bully, coke fiend, fag ash Lil and consummate CUNT!!
Nominated by: Mr Bastard