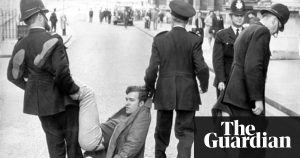 Peter Hain, a Labour peer and former anti Apartheid activist has shown his true cuntishness.
He has blamed Enoch Powell's 'Rivers of Blood' speech for losing the Remain vote in Wales. He claims he heard echoes of it on the doorsteps in the valleys.
So Enoch was a Brexiteer, the cunt. And 48 years after his speech it inspired a vote against those that 'know best'. Remoaners get ever more bizarre.
Hain, fuck off back to Nairobi or Pretoria or wherever you crawled from.
Nominated by Cuntstable Cuntbubble