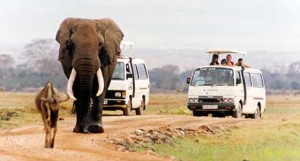 Friends of mine recently went on safari. It is not so much them going which annoys me, after all, I didn't even know they had gone, but how they acted when they came back.
If I went to the zoo I would say I had seen some mad bears, some sad elephants and some depressed rhinos or something. If you have been on fucking safari though, you come back saying that you saw elephant, giraffe and lion.
Y'all know The Queen's is not my mother tongue, but I am fucking sure the plural of lion is lions. Not if you have been on safari it isn't. It is necessary to let people know you have been on safari by referring to all the animals in the singular even if there were fucking big herds of the cunts.
People say "Lions are big cats" and they are right. That is exactly what they are. You would not catch me flying all the way to Nigeria and paying a fortune to sleep rough and look at large cats. Lion? Fuck off.
I am still not entirely convinced that the plural of sheep isn't sheeps.
Safaris are for cunts.
Nominated by: Sterculian Rhetoric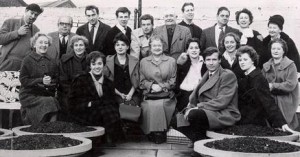 Coronation Street deserves a good cunting.
Once a good show (about 40 years ago!) with endearing and interesting characters, it is now an all-out cuntfest. The stories are ludicrous: there's a murder every other month, everybody has shagged everyone else, and it's more like Ancient Rome than a Salford Street. The characters are also complete cunts. Tracy fucking Barlow has a body count bigger than Jack The Ripper (and she gets away with it every time!), Steve MacDonald is like a crap Stan Laurel (only he's not funny!), that skinny drug dealer Callum is supposed to be scary (when he's about as scary as Fingermouse!), her with the massive head playing 15 year old jailbait when it's obvious she's about 20 years old… Not to mention that little cunt with the curly hair who's turned into a child psycho, Sally Webster is still a total cunt, Les Dennis (of all people) brought in for a ridiculous storyline (an impostor posing as his son as a joke, then his real son dies), Whining Gail still has no chin, that Scouse cunt, Craig Charles, former devil-child David Platt has turned into Cliff Richard. The list goes on…
I've noticed that McGuinness cunt is now in Coronation Street.
I watched an episode with my Mrs for the first time in ages the other day and I must say it has fallen so far below its 1970s heyday. A ludicrous story where a bunch of morons go camping in a field and meet McGuinnes playing something like a working class Bear Grylls (another cunt). Totally pointless, badly acted and just a way to get Paddy McGuinness time in the show. Utter bollocks…
Bring back Minnie Caldwell and Albert Tatlock.
I'd shag that Carla Connor though….
Nominated by: Norman