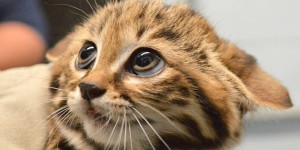 Do Foxes eat Cats? Or more rather can they be trained to like feline meat?
I'm fucking fed of the neighbours cats shitting on the front street (in the piles of gravel that council workers can't be arsed to sweep up no less) so that I can't have the windows open in the front of the house, because on a hot day the cat shit stinks.
And I can't sit in the back garden because the little cunts have tag team shitting contests in my herbaceous borders, which also smell ripe on a hot day.
I'm not allowed to poison them, or take them over to Derbyshire. Old Reynard and family like the bins but there can't be much sustenance in them, maybe I could just fillet a few kitties and give him a taste for them…
Nominated by: The Captain