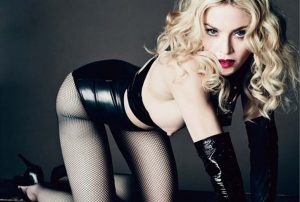 The queen of celebrity whoring has just boiled my piss.
"Madonna says she has been a victim of abuse, bullying, and sexism in her career."
Well know narcissist nasty cunt Madonna who is such a fucking diva even the cuntmaster general known as Elton "don't call me Reg" John called her a cunt in an interview. Is now claiming she has been a victim of bullying, sexism and all the other victim cards she can lay her hands on.
The only thing bullying you Maddie is age. You're so far past it you can't even see the starting line anymore. Makes it difficult to sell your overrated shite music on the back of sexuality does it? You have had a very successful media aided career but the spot lights moved on and no one who matters gives a shit anymore.
Instead of playing the victim go away and ask yourself why you can't keep a husband and your son doesn't want to be around you.
Madonna, fuck off to obscurity and good riddance.
Nominated by: Sixdog Vomit