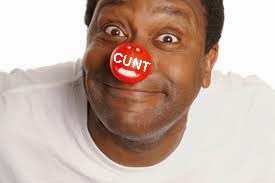 ROLL UP, ROLL UP
BBC luvvie Sir Lenny Henry will be celebrating his 60th birthday on 29th August.
The corporation have decided to commemorate the occasion with a Sir Lenny Henry 60th Birthday Special. For your diaries it will be shown on Wednesday 22nd August (actually not his birthday) at 8pm.
The comedy extravaganza is to be hosted by racist and former newsreader Sir Trevor McDonald and featuring the unfunny racist one from Tiswas (spot the connection) and the extremely memorable Premier Inn adverts, (as to be honest I am struggling to find anything meaningful he has done in the last 20 years).
They will be joined by special guests we all thought unfunny the first time round, many, many years ago.
Make sure not to miss it, as it promises to be an evening you will never forget and a real fucking treat.
Nominated by Willie Stroker