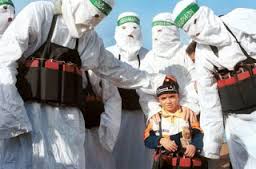 Having worked in Israel, I can confirm that Hamas do not give a fuck who they kill or maim in their search for Jihad.
They ARE cunts of the first order and they DO hide behind women and children. The gutless pieces of shit.
I was shot at on a regular basis, which is fucking unnerving when a 7.62 round buzzes 6″ past your eyes and then gets followed by half a dozen friends a few seconds later.
Couple that with being knocked out of bed at 3am by a rocket attack and nearly being the victim of an IED if some brave as fuck IDF bomb disposal unit hadn't disarmed the thing planted under a civillian car. A civillian car by the way driven by an Israeli woman taking her kids to the market.
The whole market would have been blown to bits along with a bunch of European contractors relaxing on a Friday afternoon at the only bar / restaurant in town, none of which were Jewish. That was aimed at us!
Hamas are cunts, the libtard, left wing, useless idiots that believe every word they say are cunts and are welcome to fuck off to Gaza and be used as human shields.
Probably the only useful thing they will do in their entire illegal immigrant appeasing, BBC watching, Muslim cock sucking lives.
Stupid cunts
Nominated by: Odin's Balls