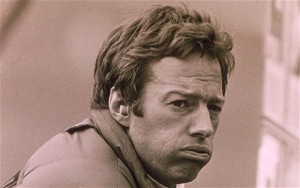 Looking in the list of cunts I'm surprised this fucking cunt has never previously been cunted. This vile excuse for a piece of dogshit never gave a fuck about anyone else but his pathetic, useless self. It says something when his own mother sent him packing from the UK. Can't say I blame the old slag really, he must have been one massive disappointment, greedy little money grabbing scumbag trading on mummies name.
Anyway, seems the ugly little cunt may now facing be a massive fine and possibly (if there's any justice in this world) a spell in jail. You may remember his alleged involvement in an attempted coup in Equatorial Guinea which went wrong and his then friend Simon Mann ended up doing a stretch in jail out there. This cunt then denied anything to do with it and worse still disowned his mate and left him to languish in some festering African prison. Well now sonny boy is being taken to court by the ruler of Equatorial Guinea Teodoro Obiang who it seems is determined to get to the bottom of the whole fiasco.
The best bit is Simon Mann is the star witness for Obiang who freed him from jail after just 18 months.
I hope the cunt gets a massive fine AND a big fuck off jail sentence and gets bummed dry on a daily basis by the entire population of the inmates until his ringpeice resembles the Japanese flag……fucking CUNT !!!
Nominated by: Pissflap Pete