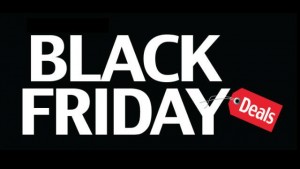 What an absolute load of fucking shit, Black Friday has arrived and the Great British Public are out like sheep under the misguided illusion they are getting an 'absolute bargain'.
If you ever needed proof that people are mind-controlled then look at Black Friday.
Hoards of arseholes stampeding through the shops like they hadn't eaten for 3 weeks all to get their XBOX for half-price. Fighting over the products like it's a scrap of bread in the Gulag.
Now if that was not proof enough people are fucking moronic mind-controlled cunts, then the assumption they are getting it half-price is even more proof.
NO you are not getting it half-price, you are getting:
1. The retailer making 100% mark-up instead of the usual 200%
2. Old technology which is now slower but also cheaper because it is essentially obsolete.
Have you seen the new iPhone 6s advert? It starts out by saying:
"This is iPhone 6S, Not much has changed except it responds to the pressure of your finger"
Well fuck-me, Mrs Boaby responds the pressure of my fist, especially this time of year.
So …..
FUCK BLACK FRIDAY, FUCK THE GULLIBLE BRITISH PUBLIC, FUCK APPLE, FUCK IPHONE 6S & FUCK MRS BOABY
Happy Christmas ?
Nominated by: Boaby