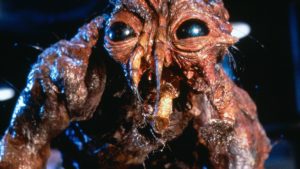 Its getting warmer now which brings a lot of benefits (seeing sexy women wearing a lot less, cheaper Gas And Electric bills etc). However this time of year also brings with it those met annoying of cunts FLIES, see my last cunting(http://is-a-cunt.com/2015/09/flies-2/) for more info.
I would like to add they are fucking horrible cunts who like to be sick on shit and then eat it, If that's not cunt behaviour I don't know what is and they are irritating cunts as well especially when you get the odd massive cunt of a Fly who sounds like a fucking lawnmower in the room.
Does anyone actually like the cunts? Flies are fucking cunts!
Nominated by: Black & White Cunt

Those little fruit fly things are cunts. Appear out of nowhere and do their little fly-dance in front of your laptop, the buggers. Very distracting when you're concentrating hard on some quality porn.
Nominated by: Fleaboy