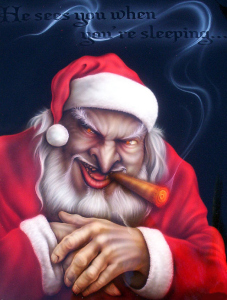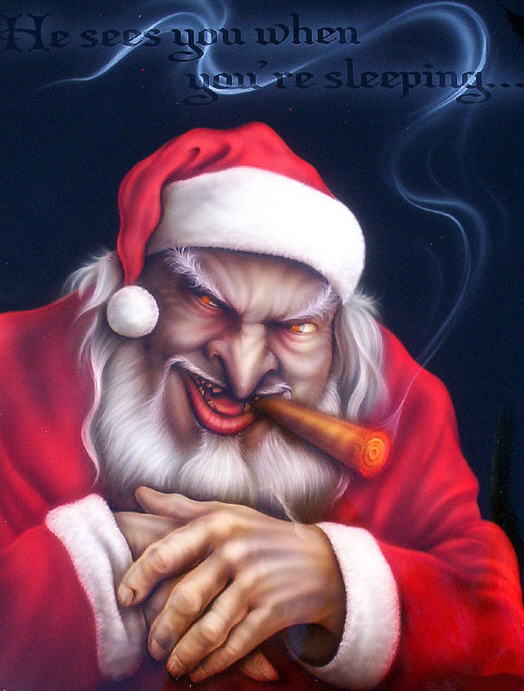 Santa Claus is a right evil little cunt!
He breaks into your house, steals your food and drink, bribes your kids with tat and then sneaks into your bedroom and fucks your wife. And to top it all off, he fucked my roof last year parking his fucking sled on it. Bloody broken tiles everywhere.
And the fucking fat gutted cunt gets away with it year after year. Where's the fucking cops when you need them, that's what I want to know…
And while we're at it Santa, where's me fucking iPod? If I wanted a fucking sweater I'd have asked for it. What a cunt.
Nominated by: Dioclese