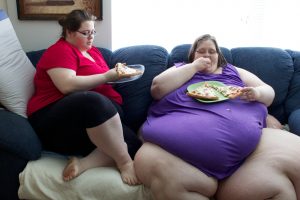 "Slow metabolism" "Big bones" "Need support". No you fucking cunts, you are fat because you are weak. It is your fault and your fault alone. Society didn't make you fat, McPukeburger didn't make you fat, Glegg's nasty pasties didn't make you fat, you made you fat by eating the fucking shit.
And you can stick your fad diets up your fat arses because all you need to do is consume fewer calories than you burn and you will lose weight. Nothing more complicated than that, just plain old thermodynamics. Unless you are trying to tell me that the laws of thermodynamics do not apply in the tiny corner of the universe you inhabit?
You should be fucking ashamed of yourself you fat cunts, you are a drain on society and a fucking disgrace.
But so long as you have a big pair of knockers you're on.
Nominated by Skidmark Eggfart