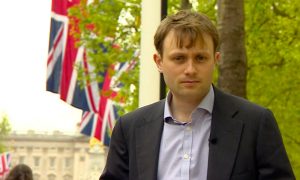 Andrew Sabisky
… is a bit of a cunt for resigning, after being stitched up for the somewhat unwoke opinions he recorded on social media five years ago. This is not to say that the cunts who have spent the last 24 hours venting their OUTRAGE on any platform that can take their overweight are not transcendentally more gigantic cunts, but I had to get Sabisky at the top of the nom somehow. And he dared to suggest that:
(a) US black people scored lower on IQ tests
(b) compulsory contraception might offer some relief from a burgeoning population of disfunctional thick cunts and
(c) wimmins' sports are best considered in the same forgiving light as the paralympics.
Agree with them or not, these opinions can be partially supported by evidence, and breach no known laws, but they offend black people, thick cunts, paralympians and sportswimmin; cue weeping, wailing and gnashing of teeth from metropolitans who are none of these things.
Cue also Professor Adam Rutherford, who co-hosts Radio 4's weekly jokey, dumbed-down nod in the direction of science amid the wasteland of arty wokeness. By a strange coincidence, just as this one broke on Sunday, he had half an hour all to himself to explain why there was no such thing as a black race (he's a geneticist) despite the obvious physical characteristics by which we can differentiate Afro-Caribbeans from anyone else. And he popped up again in Today, today, to deliver a precis of this.
Not mentioned were a couple of studies (in the 70's or 80's as I recall) which did indeed demonstrate that US black males fell a few IQ points behind their white neighbours. Quick caveat to real racists: they also demonstrated that US black women were significantly brighter than white ones, so contain yourselves.
Aside from this, there should be a statute of limitations on what the metropolitans can dredge up from the past in order to lose someone his job. Five fucking years ago? He's 27 years old. I could, and probably should, be crucified for some of the opinions I held at 22, and I suspect I am far from alone in this.
At the time of cunting, Boris has not yet appeared in the doorway of No. 10 in sackcloth and ashes to condemn his erstwhile advisor, apologise to Long-Bailey et al, and promise only to employ wokies in future. Thus far, then, well done Boris, for declining to participate in the hate-driven character assasination of someone who could well have contributed to putting this country back on its feet.
But Sabisky's still a cunt for resigning.
Nominated by Komodo