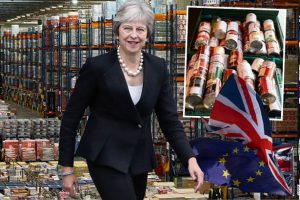 So emergency news splashs orf Blighty running oit orf medicines due to "stockpiling". Oh no it ain't. It is down to fucking profiteering. A three or fourfold mark up to the NHS (orn drugs it already pays exorbitantly for) and severe shortages orf common prescription drugs to further jack up the costs – dear old supply and demand (funny that that never seems to work the other way aroinde though). Remember the decimalization mark-ups?
So what is in short supply? Top orf the list Citalopram (anti-depressant) and Naproxen (strong pain killer).
So what drugs keep Yours Truly's old arse motoring orn in these shitehole times? You guessed it plus rumours abound orf a black market in ticker meds and Viagara. Fuck. Treble bugger.
To much to expect that HMG will set controlled prices for the drugs that keep the NHS (and Yours Truly) running. Let the market decide? Fucking Tory dogma. Shite. Have bought in a few barrels (not kegs) orf me single malt as an alternative prescription.
Nominated by Sir Limply Stoke