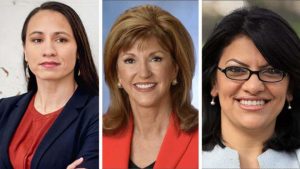 Now, I know cunting Al-Beebera is old news by this point, but whilst browsing their cunty website I happened to come across this article
Oh yeah, let's not focus on what the policies of the nominees are or whether they're good candidates, let's go the Hillary Clinton route and focus purely on their gender and the 'I'm a good candidate because I've got a vagina' line of 'argument'. Oh, and one of them is Muslim too – yet another reason to push the narrative that the policies of candidates don't matter in the face of the oppression stack!
Piss off BBC, and take your identity politics bullcrap with you. Cunts.
Nominated by OpinionatedCunt