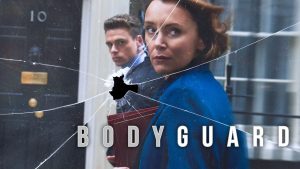 BBC yet again.
Bragging egregiously tonight about their viewing figures for the Bodyguard ( I don't know – haven't seen it, won't watch it on the net, because then I'd have to buy a fucking licence)
Aunty is beside herself that 10.4 million people in the UK watched the finale of this series, and was crowing endlessly on Radio 2 news. Now, apparently that's a fucking enormous figure, well worth our attention – TEN POINT FOUR MIILION….
Can I just point out, to the BB-fucking-C, that a further 7 million people, yes, that's 17.4 MILLION people voted, 2 years ago, to get us out of the bastard EU. And yet that figure can be dismissed on a daily basis, by the BBC, and others, as "meaningless"….
Utter fucking CUNTS.
Nominated by Cunt Reviled
My first "is a cunt," nomination. ISAC is my light at the end of a tunnel every day, of like minded fellows. I lack the confidence I guess, to match the postings of you intelligent guys, so I rarely do
But watching the perilous BBC tonight, left me with two choices. Either escape into my air vent, scream until I was sectioned as insane. Or get it off my chest. " George Shelley," some talentless singer, of some boy band, crying, with perfumed tissues at hand, over the grief of losing his sister in an accident. But true to the Cunts of BBC, it was really about his anxiety of being gay. Just another shit head, ruminating down a rabbit hole about the "grief of losing his sister," as a cover story for attention to the "dilemmas of gays." What a cunt of an assholes they are. Him & the BBC, to associate & equate grief alongside the meltdown of a gay man in the cupboard as one and the same, is the gutter ideology that BBC will sink too. It's just not in their remit to broadcast the grief of real victims & families of Terror attacks, Rape, murder, at the hands of peace loving immigrants. World war I , World 11. Too close too the bone eh you BBC Cunts!! As for George Shelley, just another talentless prick, resorting to any publicity to further some career. Grief Mr Shelley!! You don't have a fucking clue. I could give you a run down of what it feels like. Guess I'll just leave you, & the Cunts of BBC to rejoice in your own stew.

Nominated by Lost Sheep
Have the Beeb received their mandatory monthly cunting yet? No? Well, then allow me to do it. I was perusing their website earlier and came across this article about a supposedly 'waycist' poem:
https://www.bbc.co.uk/news/world-europe-45717680
Of course al-Beebera think anything that criticises their precious 'refugees' is racist. Of fucking course. Shit like this is one of the reasons why I decided to scrap my TV licence. Fuck you Beebistan, fuck you – and well done to the girl and mother for standing by the poem. If the Germans have any sense they'll vote AfD at the next election.

Nominated by OpinionatedCunt