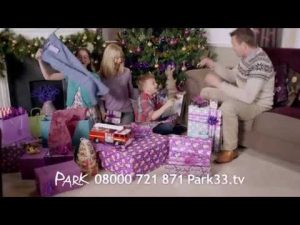 Christmas adverts on TV. Simply cannot cope with them. Non stop.
The usual suspects.
Shit plastic toys, all from as little as £59.99 (batteries not included). In order to appeal to everyone, the kids in the adverts must include a white, black and Asian model. No peacefuls yet but only a matter of time.
French nonsense perfumes/aftershave ads (all with accompanying stupid French accent and models depicting the perception of the high life).
Budget sofas (what is it obout the obsession with cheap fucking sofas and bank holidays), if you order now delivery guaranteed before Christmas, plus interest free credit and nothing to pay for 6 months.
Supermarket adverts with everyone grinning like imbeciles and wearing stupid hats.
Argos shitfest (whoever buys any of their stuff in Argos)?
Cadbury's (total cunts for completely destroying many years of UK chocolate tradition and turning it into "new improved recipe" US fun sized different shaped crap but at same price) Milk Tray
The "highlight" being the rather predictable pathetic overhyped and usually disappointing John Lewis Christmas offering.
Have probably missed a few these are the ones that piss me off the most.
Have never understood why advertisers feel that any adverts on tv at Christmas (or any other time come to think of it) seriously influence the watching audience, Can honestly say than in my 58 years on this planet I have never once been tempted to purchase any products advertised on the tv. Figures will probably prove me wrong and that many gullible twats who are taken in by commercial will think of nothing better than to buy loads of stuff on credit that they do not need. I feel Christmas adverts as nothing more than a major irritant and deserve to be cunted.
Nominated by Willie Stroker
What about that fucking Park advert, eh? Save now for Christmas 2018. 2018 FFS! It's November 2017 and we haven't even had this years retail fest yet.
Park are cunts. And don't get me started on fucking Black Friday.
'Black Friday'? Isn't that racist?
Nominated by Dioclese
I know this comes up every year but for fucks sake. Christmas adverts, There has been a definate upping of the pace this week and it's only fucking early November just fuck off with your cliche'd 'perfect Christmas'. It just can't live up to the hype, it's bound to be an anti-climax especially after they've been banging on about it for nearly 2 fuckin munfs. Do something useful in Parliament, Introduce a new law , no Christmas adverts before December 1st
Nominated by Richard1