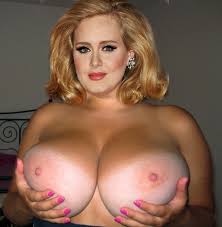 What a total cunt!
Adele drops into Vancouver and 'happens' to visit a cat café which is very popular in JAPAN! Everyone else in Vancouver has to make a reservation to visit this shitty-business-plan-government-subsidized commercial for the SPCA, but not Adele. Why would she? This cunt doesn't even live there, so no reservation required!
Just rocks up to the double security door (lest any kitties escape) with her kid and her fat, fat ass and mention that she's Adele (her publicist smoothed it by saying an employee noticed the resemblance) and voilà, open table. A table which has a minimum charge AND cover charge for everyone else in town.
What an entitled cunt!
Nominated by: Dax