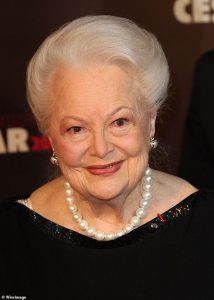 Congratulations to pedantic cunt who correctly predicted that Dame Olivia de Havilland would be next to be gone with the wind at the grand old age of 104.
On to DeadPool 172
The rules
1)Pick 5 famous cunts you think will be next to conk out.No duplicates.You can always be a cunt and steal someone else's nominations.Like black and White cunt frequently does.
2)Anyone nominating the world's oldest man or woman is a cunt who will be ignored.
3)It must be a newsworthy cunt we have heard of.
My noms (Shaun)
George Alagiah
Alex Zanardi
Leon Spinks
Ruth Bader Ginsburg
Frankie Banali