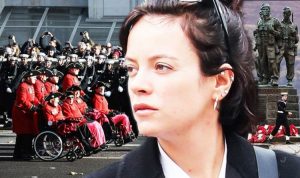 Lily Allen.
Here we go again cunters, our favorite mongs opened her trap before engaging her tiny brain:
https://www.dailymail.co.uk/tvshowbiz/article-7676151/Lily-Allen-insists-nation-STOP-singing-Rule-Britannia-wake-Remembrance-Day.html
Stop singing rule Britannia? Fuck off you dozy fucking tart. I thought you had given us a break and fucked off to America?
Do us all a favour Lily…FUCK RIGHT OFF!!!
CUNT
Nominated by CuntyMort