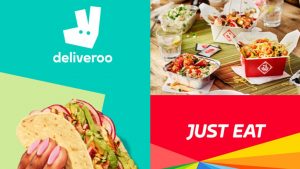 I would like to nominate Just Eat and Deliveroo and the cunts who use them.
I prefer to actually visit a takeaway before I eat food from there, but a lot of the unwashed don't seem to be able to muster the effort needed to put on something other than a tracksuit and bbq sauce-stained t shirt and waddle along their high street to a physical location to order food.
In a way it givens me a great sense of schadenfreude to know that certain idle benefit scroungers I've known use Deliveroo and regularly tuck into mouse shit, saliva, snot, dust and crud because they are too fucking idle to cook or walk to the kebab shop.
I hope they get an exotic parasite that is usually found in macaques that hang around ditch water, cunts.
Fuck me you were on the sauce when you wrote that.
Nominated by Cuntamus Prime