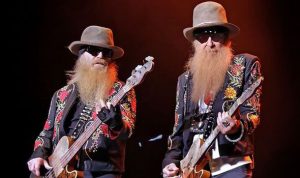 I nominate the omnipresence of beards / unshaven men, on the mong box and in the mainstream media for a thorough cunting. Having a face resembling hirsute female genitalia, as illustrated in vintage publication 'The Joy of Sex', is far too commonplace nowadays. Beards were once only seen on porn stars, teachers with BO and blood pressure problems and fucking vagrants.
Soy boy, beta male, fashion victim, hairy growler faced fucks. Have a shave you scruffy cunts.
Nominated by Bertie Blunt
Hipster Beards, better known as WANKER BEARDS. Grown by wimpy doormats as compensation for the fact that most couldn't get laid in a Thai brothel, trying to assert or rather remember what masculinity meant before being guilt-tripped and pussy-whipped into submission by the coloured-haired snot-hanger nose-ringed, usually overweight leftist "feminists" who've taken a leaf out of the Australian Cane Toad fashion look.
TV ads are filled to bursting with these emasculated dickless cunts, the VW Tiguan advert with the wimp-faced wanker-bearded "father" clearly way down the pecking order to the daughter who was probably fathered by the local roofer as said bearded wanker looks like he had his dick chopped off 30 yrs previously.
Then there are the Dunelm ads again with the heavily wanker-bearded, meal ticket, beta-male doing as he's told by his "empowered" harridan.
Lastly for now, the Karcher advert, with a bloke sporting a beard that looks like he's spent 5yrs on a desert island, with no mirror, razor or deodorant. A scruffy unsightly cunt who looks like he could do with a good hose down with said Karcher pressure washer and industrial strength carbolic.
An extra special, megaton cunting for the fair-trade, usually Corbynista, ashamedly middle-class, "hipster" castrati who, in trying to reclaim their masculinity, have in addition to the Wanker-Beard, that fucking stupid looking "man-bun", coathanger sized ear piercings, often one of those god awful snot-hanger nose-rings or a hanging metal bogey "septum piercing", and let's not forget the armful of tattoos making them all look identically "individual"
Buy a fucking RAZOR and grow up…. UTTER, utter, cowardly, wimpy, masculinity-void, CUNTS.
Nominated by Sheikh Anvakh