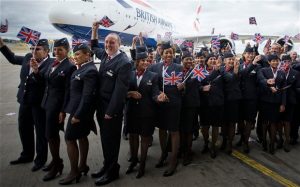 BA cabin crew; cunts. Most are well past their sell by date harridans or else mincing old queens. Now they are going on strike, again.
They say their lot with BA is so bad they have to sleep in their cars and live on pot noodles. They say there is no future working for BA.
If that is really the case then go get another fucking job. There will be plenty of jobs available once we kick all the Eastern European gypos out. Cunts.
Nominated by Skidmark Eggfart