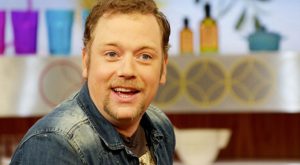 Rufus Hound is a cunt, isn't he?
Not only stupid enough to suggest that The Maybot was responsible for the Manchester Arena bombings by peacefuls, and then grovellingly apologising, he also has to wear a fucking cloth cap INDOORS! He was on Cuntdown yesterday, and there he was, fucking cloth cap! What a wanker.
Just had a thought, perhaps he's actually black, 'cos those cunts all wear headgear indoors too.
Nominated by The Mogs