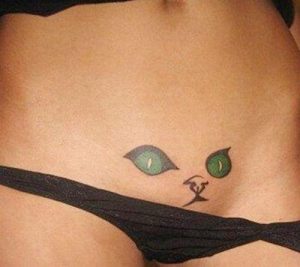 I know that it's a woman's right to do what she wants with her body and that's fine but why the fuck would you choose to have a huge silence of the lambs style moth tattoo above your lady garden.
I see it as a being a bit like those markings in the animal kingdom that warn other animals to keep the hell away. Like the markings on a poison dart frog or a venomous snake.
It'll look even worse when you've birthed a few bairns.
Admin be careful when you search for a suitable picture for this one. I don't want you to end up in therapy because of it.
(Yep, fair warning Harold. Unfortunately I saw some things I can't unsee. Not good. – NA)
Nominated by: Harold Steptoe