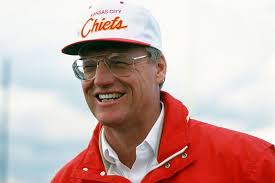 Congratulations to me (Shaun)who correctly predicted the demise of NFL coach and player Marty Schottenheimer who passed away yesterday aged 77 from Alzheimers Complications.Despite a unremarkable career as a player Schottenheimer became a hugely successful NFL coach for 21 years coaching the Kansas City Chiefs,The Washington Redskins and The Cleveland Browns.Securing over 200 all time wins Schottenheimer was the coach with the most wins never to win an NFL championship.He helped me win Dead Pool 199 so he went out a winner in the end
On to Dead Pool 200.You Know the Rules:
1) Pick 5 famous cunts you think will conk out next. It is first come first served. You can always be a cunt and steal other cunters' nominations from previous pools.
2) Anyone who nominates the world's oldest man or woman is a cunt and will be ignored.
3) It must be a famous cunt we have heard of.
4) If your pick has already been taken, tough titty. Pick someone else because we can't be arsed to check.
So on your marks, ready….set…..go!
My Picks (Shaun)
Rush Limbaugh
David Gulpilil
Dai Davies
Paddy Doherty
Paul Canoville
I will start drafting a list of each of the 200 pools when we have a winner for this one.