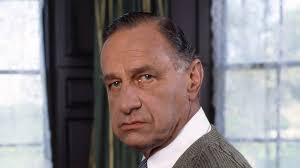 Congratulations to Paul Maskinback who correctly predicted the actor Geoffrey Palmer would be next to die aged 93.Palmer had a long career but is perhaps best known for his roles in Butterflies and As Time Goes By.
On to Deadpool 180:
The rules:
1) Pick 5 famous Cunts you think will conk out next.It is first come first serve.You can always be a cunt and steal other peoples nominations from previous pools (Like Black and White Cunt frequently does.
2) Anyone who nominates the World's Oldest man or woman is a cunt who will be ignored.
3) It must be a famous cunt we have heard of.
4) If your pick has already been taken, tough tits, it's first come first served (only because we can't be arsed to check )
My picks (Shaun)
Leslie Phillips
Rush Limbaugh
Gerd Müller
Dai Davies
Glynis Johns