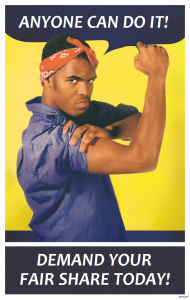 Good evening, I am a frequent reader and after today's antics a first time poster. (Welcome to IsaC – DA)
As per the title, the indoctrination of my kids at school is a CUNT. My lovely daughter, five year's old today pipe up in the car whilst driving to a toolshop " Dad, why are white people nasty to black people and make them slaves " ..
Long pause, my and mrs look at each other silently saying " WHAT ". It get's worse. She now ' likes ' stormzy and thinks he is a role model.
I just could not believe what my year one child has been learning and listening to. He is a racist, and not some cunt I want my kids to idolise.
The leftie luvvies are just going all out pushing their agenda's on everybody. Politicising five year olds opinions already without them knowing it.
What a CUNT..
Maybe tomorrow transgender-ism will be on the black board .. sorry white board! (Board of Colour, more like – DA)
Nominated by: brickiecunt