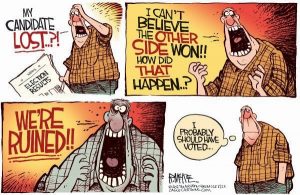 So some other poor cunt has been murdered by savages in France, this goes along with the hundreds who were run over by trucks or blown away while watching a pop concert at the Battered Clam.
So what do the authorities there plan to do apart from light a few tealights and sing a couple of Edith Piaf songs? nothing….nowt.
They are thinking about making "some" Islamic groups unlawful and have arrested a few people for posting shite on Twitter.
Just like this country, France is sleepwalking into a political and decision making paralysis for the sake of worshipping on the alter of diversity. Any cunt who murders for the sake of a make up sky fairy should be hung on the cross until the crows peck out their eyeballs. I mean all religions, not just the one of peace.
It's the same in the UK. Boris and Co are blind to the real suffering his dictatorship is causing BECAUSE he and his clan have never had to live on nothing, survive on very little or be on their uppers…the worst some of them have is to run out of vintage port or lapsang souchong.
The sooner people rise up against these cunts in charge the better but don't hold your breath because most are more worried about the latest fucking Apple phone or that tacky new sofa coming next week.
The whole human race can just fuck the fuck off as far as I'm concerned.
Nominated by: Spanky Mc Spank