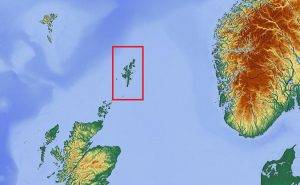 We can all do with a bit of light relief in these trying times, so hats off to the good burghers of the Shetland Islands for giving it to us, via a real poke in the eye for those twats in the SNP.
Shetlanders, who have never been keen on the notion of Scottish independence from the UK, seem to be increasingly frustrated by the attitude of the Holyrood parliament.
Concerned at what they see as the 'hoarding of power and money'* by Holyrood, and cuts in funding to the islands, councillors in Lerwick have voted overwhelmingly to pursue self-determination.
Apparently this would effectively involve becoming a self-governing Crown dependency along the lines of Jersey and the Isle of Man, thereby remaining part of the UK whatever the future governance of Scotland turns out to be.
Oh the delicious irony of it. It's audacious and hilarious. So come on Wee Jimmy Krankie, let's hear the SNP's position on this. After all, you and your Westminster mouthpiece Ian 'Bloater' Blackford do nothing but bleat on incessantly about how 'the democratic aspirations of people must be met'. Why aren't you endorsing the Shetlanders' call for a referendum on the proposal?. Perhaps you're troubled by the paradox of how you can keep Scotland together whilst trying your utmost to tear it out of the UK?. Who's next, the Orkney Islands, perhaps?
Mmm, silence has been the deafening reply so far… go on Krankie, put that in your bagpipes and fucking smoke it.
* approximate translation into English; 'it's Shetland's fookin' oil!'.
Nominated by: Ron Knee