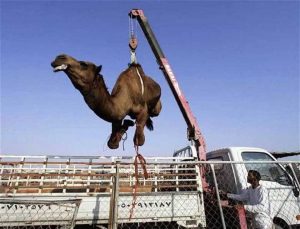 Interesting news for the techni cunt.
In the early hours orf July 20 on a small island just orf the coast orf Japan, a 174-foot rocket blasted orf with a spacecraft on the first leg of a 306-million-mile journey to Mars. Called al-Camal, or "Wind of a Camel".
It was designed and managed by the Mohammed Bin Rashid Space Centre in the United Arab Emirates and the Yanks. It will leave Earth orbit for Mars in about 28 days, arriving in February 2021 to complete the first interplanetary voyage initiated by a w*g country.
The Emirates Mars Mission (EMM) was initiated in 2014 by the prime minister, Sheikh Lunar Ali Mohammed bin Rashid of Dubai to celebrate the fiftieth anniversary of the founding orf the UAE.
"We  love to connect things to our heritage and the past, but al-Camal really means the future," says Space Ali, an astrophysicist and professor at the American University of Sharjah in the UAE. "al-Camal means that we turn away from the conflicts and focus on human and economic development."
However this is just the first stage in a programme to send a three man crew to the Red Planet which will include a contingent orf under fives so they can practice entry and re-entry on the long return journey to Mars.
https://2eu.funnyjunk.com/pictures/Camel_ceebcd_1837675.jpg
Rocket Ali trains his camel to cope with weightlessness.
Nominated by: Sir Limply Stoke
Edited – Admin