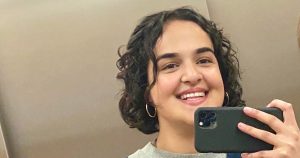 This is a quote from Nadia Whittome MP (Lab).
'We must not fetishise "debate" as though debate is itself an innocuous, neutral act. The very act of debate in these cases is an effective rollback of assumed equality and a foot in the door for doubt and hatred.'
It was on a Twitter post about trans rights but it's not that that's an issue for me. It's the fact that she's sees debate as a bad, and harmful, thing. In other words, she's a fucking cunt. (in other words, she's implying STFU if you don't agree with me – admin)
She was elected to parliament in 2019 and shows the problem that the Labour party, as official opposition, has. People like her need to be purged from the party, not elected to parliament.
Don't think this issue doesn't affect other parties and the government itself, as the recent nomination of Gavin Williamson shows.
Nominated by: Dark key cunt