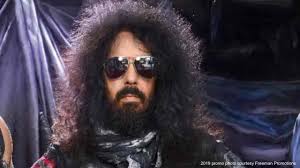 Congratulations to me ( Shaun) who correctly predicted Quiet Riot drummer Frankie Banali would be next to conk out aged 68.
On to Deadpool 173
Rules
1) Pick 5 famous cunts you think will be next to die.No duplicates.Picks are first come first serve.You can always be a cunt and steal someone's nominations from a previous pool ( Like Black and White cunt frequently does)
2)Anyone who nominates the world's oldest man or woman is a cunt who will be ignored.
3)It must be a newsworthy cunt we have heard of.
My picks (Shaun)
Ruth Bader Ginsburg
James Whale
Carlos Menem
Dai Davies
Pranab Mukherjee