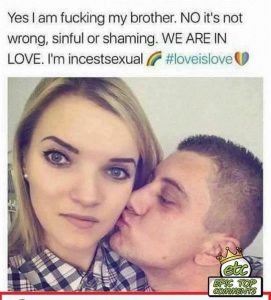 A nomination for Incest/'stepmommy' porn.
Ii see a lot of it floating around on zpornhub. I often wondered why it's popular but I have formulated a theory on it.
Divorce rates are high across the western world, and many tenagers are now living with mum in the week and dad at the weekend. Lads are also staying in more (even before lockdown) playing with their gadgets and not out meeting girls. Teenagers nowadays are delaying all of the social milestones we were hitting in our mid teens into their early twenties, or not at all (for more on this look up Jonathan Haidt. This has already happened in Japan and they are now seeing birthrates plummet.
Aside from school and the damaged delayed teenage girls, the archetypal young stepmum is the only woman they know who is sexually attractive and can talk to them without too much awkwardness
I find this trend fucking sad, fantasing over your old man's sloppy seconds. Get out there and finger your mate's sister in a shed or closet.
The state of young men today.
Nominated by: Cuntamus Prime