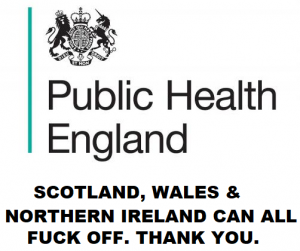 Public health England are incompetent cunts.
Turns out the twats have been including in the kung flu death statistics everyone who has tested positive for China pox even if they died of something else. This is thousands of people. These fuckers who spend their lives nagging the population have shown themselves to be entirely pointless.
That's 5000 people, with plenty paid more than Boris, who should get the sack. Cunts.
Nominated by: Smug cunt