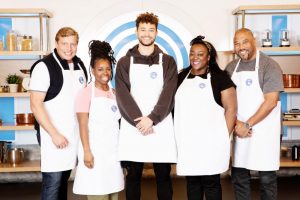 I would like to nominate Master Chef for a proper cunting.
Is it another pointless pile of reality shite and presented by the Bungle and Zippy cunts of modern times. The normal version of this show is annoying enough with cooking made out to be the toughest thing in the world.
Whilst flicking through channels last night I happened across the new "celebrity master chef" which puts the previously mentioned show into the local league of cuntishness.
Still presented by the same two wide mouth frogs and showcasing an array of diversity in yet another wokefest at peak viewing time. White man cant cook!
Nominated by: Horatio Cuntblower