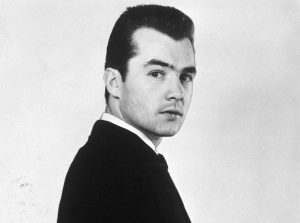 Congratulations to ChasCmusic who correctly predicted the passing of Ricky Valance.
Ricky was a Welsh pop singer best known for his UK No. 1 single, "Tell Laura I Love Her". It sold over a million copies in 1960. A time when you actually had to sell a truck load of copies to have a hit. And have talent.
On to Deadpool 164:
The rules :
1) Pick 5 famous cunts who you think will be next to snuff it.It is first come first served. You can always be a cunt and steal other people's nominations (Like Black and White cunt frequently does).
2) Anyone who nominates the world's oldest man or woman is a cunt and will be ignored.
3) It must be a famous cunt we have heard of.