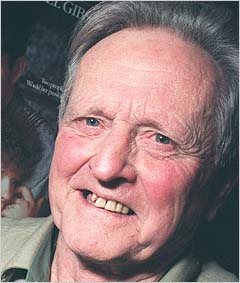 Congratulations to Dick Byrne who correctly predicted that Uber cunt Mel Gibson's even bigger cunt of a father Hutton would be next to snuff it.Gibson At was 101 and spent his time writing about Holocaust denial and fire and brimstone.He was also a notable contestant on Jepoardy in the sixties.He leaves behind 11 children and many many grandchildren.
On to Deadpool 163:
The rules :
1)Pick 5 famous cunts who you think will be next to snuff it.It is first come first serve.Yiu can always be a cunt and steal other peoples nominations (Like Black and White cunt frequently does)
2)Anyone who nominates the world's oldest man or woman is a cunt and will be ignored.
3)It must be a famous cunt we have heard of.
My picks (Shaun) :
Willie Thorne
Leon Spinks
Derek Draper
Kenny Sansom
Tom Smith (Rugby)