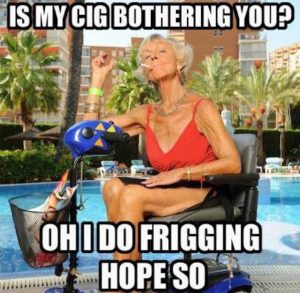 What a load of cunts expats are, eh?
Or should I say Cow Pats, you know, the wankers and bitches who mostly infest the Costa del Cunt to Benidumb. Now Coronavirus has hit their shitty timeshare complex, they'll no doubt run to the nearest British Embassy and beg for fast track treatment….on the NHS of course. These wankers and slags in Spain make me feel embarrassed to be British. Fat, past it, beer-bellied, shit tattooed, West 'Am' types with their Pam/Cassandra type bird who is wrinkled, browner than me and smokes a fag within a minute of waking up, with smoking wrinkles around her gob.
They act like they own the unlucky area they live in and think having a shite Paella is exotic. Get a load of these cunts together and they get pissed and loud and show as much class as runny dog shit. Let's hope a load of them get together, one or two has Coronavirus and share a Corona lager with another Cow pat. These pathetic wankers can't hack it here and run away to be with like-minded wankers to try and make some new 'Colony'. All they do is embarrass this country, yet act more patriotic than someone who actually lives in Blighty. Then you get the wannabe 'Essex gangster' cunt with his peroxide blonde girlfriend types, who prance abaaaaht like they are some big timers.
Fuck them and there shite egg and chip lunches.
If you leave this country permanently, your say on anything going on here and medical care privileges leave with you, but of course these selfish cunts who left can't hide their selfishness and will say we have to get involved when Coronavirus affects them: 'We are British and we need help. Spain has ran out of the equipment needed to keep my fat, Type 2 diabetes arse alive'.
What a load of cunts these traitors are and we are better off not having them here anyway.
Enjoy your shite Beer, watered down spirits and Coronavirus,
Yours sincerely,
Black and White cunt.
P.S. Go fuck yourselves.
Nominated by Black and White Cunt