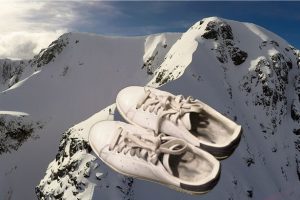 An Emergency, "fuck me, it's cold", cunting for these total bellends:
https://www.dailymail.co.uk/news/article-7990811/Four-idiots-rescued-Ben-Nevis-80mph-blizzard-scaling-mountain-TRAINERS.html#comments
You can just see these pricks sat in the pub drinking some blue shit and nibbling a tofu burger:-
"Yo, do you all want a climb?
"Sounds great Tarquin. Let's pop off now".
What an unbelievable shower of supercunts. They should have been left just a bit longer until their gonads had shrivelled up beyond active use. Utter cunts.
Nominated by Bertram Cuntatious DCO