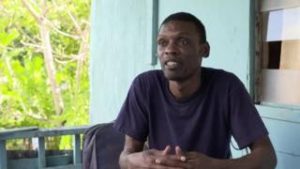 I would like to nominate Rayan Crawford and or the BBC.
Rayan was deported to Jamaica earlier this week along with 16 other low life's. The BBC has an ongoing sob sorry about this wretched creature. It would appear that he 'only' has ten convictions and he feels hard done by. He claims that he no longer has access to the medicine he needs for arthritis and Jamaica does not offer the same opportunities ( he doesn't clarify if he means work or thieving) and he is a reformed character having been released last December.
Well, on behalf of the normal U.K. citizen I would like to say 'Tough shit. You made poor decisions and are back where you belong'.
Nominated by Guzziguy
Admin note, Brevity, factual,current = fast track.
for anyone else, we have a paypal fund for back door fast tracking