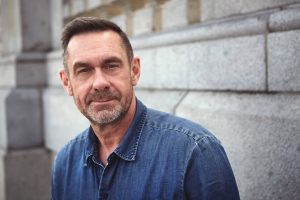 The ex-BBC journalist and Marxist piece of crap that occupies the same rarified air as Owen Jones, Ash Sarker, and that type of cunt. Professional whingers who never have a good word for anything.
The fucking dreg is a regular on the beeb, rallying against hate and division by spouting er, hate and division. On this momentous day that we gained our independence from the EU, Mason tweeted his apology to his supporters and the continent of Europe, who are obviously hanging off every word:
"I fought to stop Brexit. At least I can look my European brothers/sisters, and the next generation in the eye. Ignore the people gathering to celebrate xenophobia, let's have our own European internationalist sing-along… starting with 1/ La Carmagnole", said the turnip headed cunt.
What annoys me more than the poisonous little turd saying it, is that he and his fellow Guardian-type cunts regularly spout this shite on the TV and other media without any challenge. And they call brexiteers thick! I can tell the difference between the continent and the peoples of Europe apart from the corrupt and increasingly federalist political body that calls itself the European Union. If there was some Greek, or Spanish, or Irish, or even Scottish Cunt saying they hated the Tories, would he be calling them out as racist? Of course not, he would defend them, saying they hate the politics, not the people…
…which is exactly the same as Brexit Paul, as well you know, you nasty Marxist twat.
Nominated by Gutstick Japseye