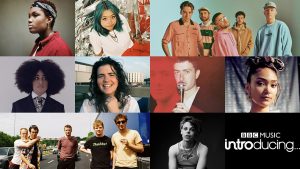 The BBC'S "Sound of 2020" deserves a cunting.
The winning act in question being Celeste. No, I've not heard of the cunt either!?!
This work-shy yank has a voice like the air escaping from the pinched valve of a balloon but – of course – she does tick a few boxes on the totem pole of oppression, which is far more important than musical ability.
The BBC "Sound of (insert year here)" award has a panel of independent judges who make the decision. I'm assuming they only got photos and "back stories" of the nominees this year? Mind you, what do you expect from a panel that previously selected screeching Sam "I'm non-binary, please buy my records!" Smith and the fish wife Adelephant.
Next year's winner will no doubt be a trans who can't sing, but who can make a catchy popping sound by squeezing a ping-pong ball out of their inverted cock cunthole!
Cunts!
Nominated by Rebel without a Cunt!