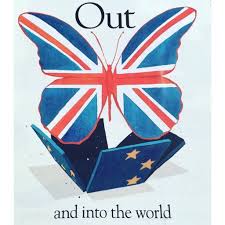 Well to be frank, I am pissed again and should not be pressing these buttons! Good news is I had a shit before I rolled up, so no surprises in Day admins draw.
So here we are folks. The EEC wasn't so bad, but fuck, what did it turn into? Bendy bananas, no Stilton from Stilton, water is not a hydrate? It all went to fuck, and the woke Brigade can fuck off too!
So for those of you who voted out, have a jolly good evening and sharpen your pointy sticks. Those of you who voted remain, I would like to invite you all to a charity concert hosted by Owen Jones starring Lily Allen and Huge Grant in Helmand province.
As for the rest of you, Carry on Cunting.
We can see you're pissed. You didn't add your name, love Other Admin